Ok, time for another update:
Chapter 3: Pressing Secret Buttons
(after getting to Nile City)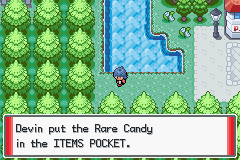 SWEET, I'm already finding Rare Candies!
Why are you even here then, where all trainers go to restore their Pokemon?
You would think that bug catchers would wear long pants to avoid getting bit / stung on the legs...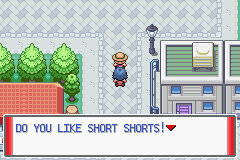 Sorry, my character only wears long pants.
Wow, I didn't know that Game Freak paired with Apple on this game...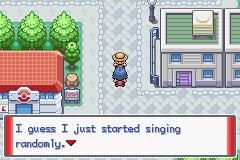 Yes, like we walk the streets singing randomly...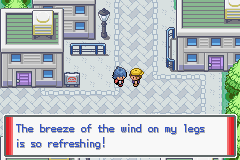 And you must be wearing short shorts.
(to the route west of the town)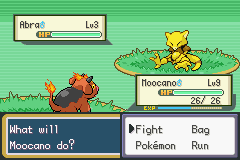 Cool, something I might use later in life. (it still only knows Teleport now though)
(back to Nile City)
You must have not known me long then, black-hatted man.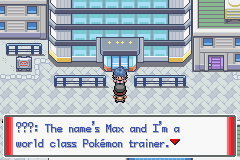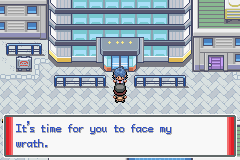 I'll take you seriously when / if you have good Pokemon.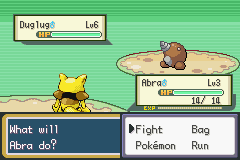 Awww, its a baby Excadrill. Easy pickings for Moocano though.
A bit harder, but Leer + Tackle brought it down.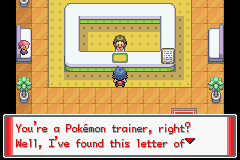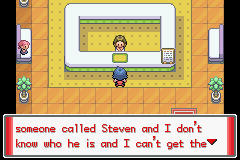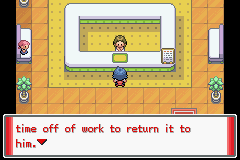 Come on now, its not like you work here 24/7.
No, but I have to abide by game law #1
GAME LAW #1: Always say 'yes' to important questions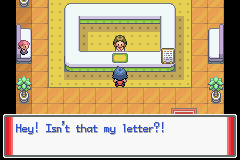 Well, it isn't MY letter...
Wow, you're much older than the Steven I remember (from Hoenn) The EXP Share will be helpful though.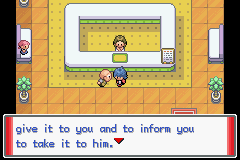 Yay, more backtracking.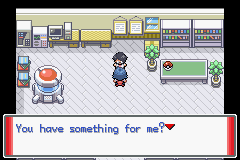 (Devin hands over the letter)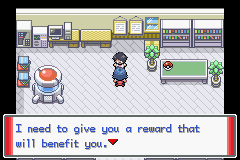 Can't you give me an ITouch, or even just an IPhone? PokeNavs are defnitely out of fashion.
You mean if YOU have any problems. You could care less if I have problems.
(After going south of Nile City, it pans to this:)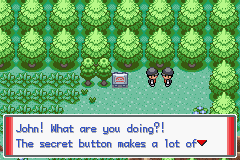 So we get our first look at Team Rocket (yup, good-ol' Team rocket) touching secret buttons hidden inside trees.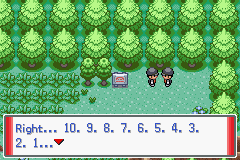 ...Boom?
(The screen actually shakes and automatically pans back and forth between these scenes (when the secret button is pressed). Its a pretty cool effect)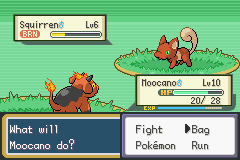 Yay, caught another Pokemon. It looks lame though, so I'll be using it as a Pickup slave. It's type is Normal.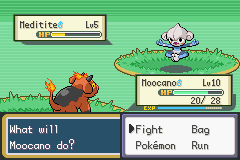 Also caught a Meditite, which is more useful in the long-term (after it learns Confusion at least)
The screen shook, the sky rained fire, and the secret path opened up.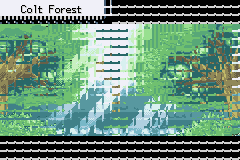 Something about this picture looks off...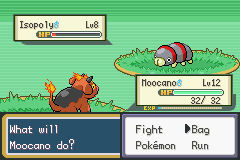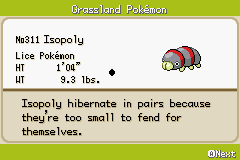 Isopoly (Bug / Poison) doesn't look too bad for a bug, I'll be using it for now.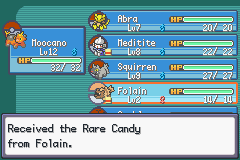 Cool, Folain is actually useful.
Also caught this goat...thing. Its a Grass type, and it starts out with Razor Leaf, so it isn't that bad.
Caught a Phanpy (another Pick-it-uper)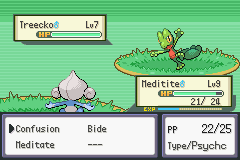 Wow, Treecko live here? Sorry Treecko, but I have Buram already...so bye.
Finally, my team has a solid powerhouse!
Next: Going through the forest, getting to the first gym.